In our test kitchen we will reveal research & development both by Howard (who is also a Chef and Registered Dietition!) and me, Liz (who is definitely not a Chef or RD and generally is unfamiliar with all things in the kitchen. In other words, a layman).
Success comes from triumph AND failure so both will be showcased!!
Tonight's 'episode' features my experimentation with a pie crust using our new product in development, Valley KitchenGluten Free Flour Blend.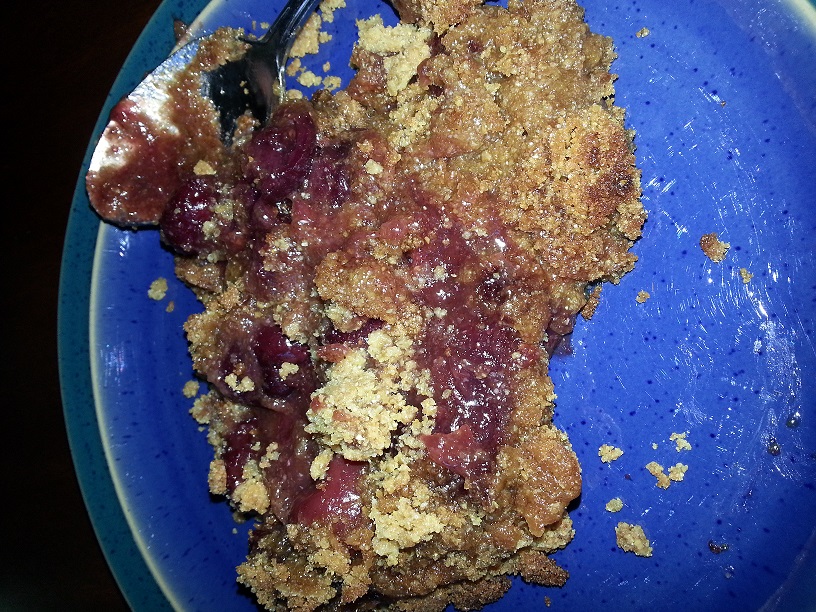 This flour will be marketed as a substitute for flours that contain gluten. Our goal is to keep the flour free from chemicals, preservatives, sugars and artificial ingredients found in a lot of pre-packaged, gluten-free products. That being said, it won't be a 1:1 substution as it contains no starch or replacement for the gluten. It will be up to the cook to decide what to add! Our purpose here is to see how close to a 1:1 we can get it for laymen like myself who may not know how to adjust a recipe.
I chose to use my Mother's double crust pie recipe and an online recipe for the cherry filling. I found the pie crust to be quite greasy yet not flexible. It was hard to tell if it was too dry or too moist! So I decided to leave it to see what would happen. It was easy to roll but stuck to the wax paper. It ended up falling apart as I was putting it into the pie dish! I just smooshed (is that a word?) back together while still in the dish. Not the prettiest looking but I had already made the cherry filling so there was going to be pie one way or another!
As you can see from the pictures, the dense nature of the pie crust meant it really was only a single layer. In a panic, I called my Mother for her opinion and she, the brilliant person that she is, suggested I make a crumble top as there was no way this dough would stay together long enough to form a top piece! Cherry Pie er Crumble it is!
It seems to need to cook a little longer (5-10 minutes) then the recipe calls for and seems to gel better with age. Our Production Manger, Wade, was the taste tester and he absolutely loved it. Then again, I haven't seen him turn down or dislike any food that has crossed his path so maybe not the best example.
I will say that the Cherry Pie wasn't a success but that the Cherry Crumble was a success! Yay!